Excuse this rambling post, as the setup is long and jumbled, but it's something I'm grappling with in mild horror at the moment. I also want to apologise in advance for the ageism in the question, but it's where I'm at so there's no way to avoid it. I do want to say I am old and okay with getting old except at the idea of what I'm about to explain.
A few week's ago, I went to reply to someone on twitter with a joke, and saw I'd written such an 'Okay Boomer' thing to say, I was horrified. I deleted it before pressing send but it was too late. I took days to get over it. I couldn't believe my instant reaction was to make such a pissy comment*
Then the other night we saw some comedians, who used to be so edgy and extreme. I'd dragged along five friends and was mortified at how bad it was. It wasn't offensive, it just wasn't funny. They seemed old and out of touch - and genuinely unaware of a few things going on in the world. They seemed so conservative and entitled. It was sad and a little pathetic. Some of the audience left (presumably out of boredom) and one of my 5 whispered to my husband "This isn't funny" so it wasn't just my high exectations because I see a lot of comedians.
Returning home that night, I discover Nelson Piquet called Lewis Hamilton the N-word. On tv. Who does that?? Anyway, I felt the FIA and Mercedes statements in solidarity with Lewis weren't much better. They didn't seem to understand that Lewis being a world champion and his work in diversity were irrelevant and even if he was the unpaid intern sweeping the floors of the garage, no one deserves to be called that dehumanising term (nor should the little kid in the stand have to hear it).
I then posed to an online group I'm in, the question (giving the above examples) and asked "Are we destined to become offensive and irrelevant as we age? Do we become conservative or do we not change and the rest of the world evolves without us?"
The default response from people saying they hate cancel culture only seemed to prove my point. I had specified the comedians didn't say anything offensive so we weren't even talking about cancel culture, unless you consider it cancelling because they were boring.
One friend, older than me pointed out that it's the problem of unwittingly living in a bubble that doesn't evolve as society changes around it and that others avoid getting caught and remain relevant.
Another stated "Offensiveness is not guaranteed, Being a bit less funny over time may be inevitable".
One said 'Our world view shrinks because at "our age" we need less validation, as we've reached the heights we have and therefore have less to try hard for' (I'm still pondering this comment, to be honest. As it's sort of it but sort of living in an antiquated bubble with some arrogance).
A female friend, the only female to answer said sometimes she hears her kids talking and realises how irrelevant any comment she made would be if she tried to join in. I did wonder if women notice this more because we have to grapple with age and our looks - we become invisible due to our appearance so we're more aware of it. (My husband doesn't think of himself as old, and I know I'm old - but he is older than me).
I ran the whole scenario past my 26 year old Chiro (I'm sure I'm his favorite customer....ha!) and he said I should just wear my irrelevance as an amour and own it, but if I wanted to slow down the process, I should hang out with more Millenials. I pointed out I was having an existential crisis, not completely delusional and I was well aware young people didn't want to hang out with me!
I had lunch with friends who were bemoaning their daughter's nose ring. I pointed out that the world had changed on that and everyone has those now but no one was interested in that point of view. I sat feeling the gulf widen ever so slightly around me.
Is there no avoiding this? Do we just become out of step with the modern world with age? Is there something more to it? Is it living in the echo chamber? Can it be avoided? While I was horrified in myself at the tweet, I'm now terrified I've become Nelson Piquet in some way - maybe not on that slur but some other thing I'm completely oblivious to...(quite possibly in ageism ironically).
So what say you? And please, please, call me out if I ever become Nelson Piquet!
Linking with #TrafficJamWeekend #WeekendCoffeeShare (Apparently this is MY midlife crisis. Not looks. Relevance.)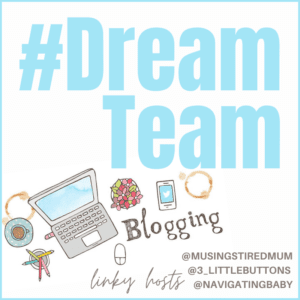 *The person on twitter was saying it was only 2pm and they felt like a drink but they couldn't because they had an evening of one on one meetings with students at high school. I went to say, in jest, 'Have the drink, they're probably all drunk too' then was mortified that's where my brain went even as I typed it.
Interesting, when another friend questioned her relevance a few years back, I couldn't believe it and gave her a big pep talk. Now here I am in exactly the same boat. Perhaps I need to read my own words.